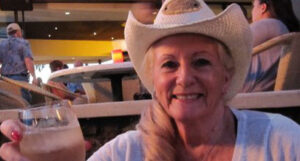 Monica Geti was born and educated in London, where she worked as PA to the Managing Director of a film company at Pinewood Studios. At the age of 21 she met her Italian husband and two weeks later they eloped to Switzerland. They lived in South America, Canada, South Africa and Italy before settling in Sydney.They retired in 1990 when they bought their boat Sunshine, and now divide their time between Europe and Australia.
Monica's book, The Year of Sunshine (New Holland, 2004) records the story of that first year of their retirement. Her husband wanted to retire and live on a boat in the Mediterranean. She did not. They fought. He won. It was as simple as that. Or was it?
This is a romantic tale of two people discovering a renewed passion for life and for each other during a sun-drenched and turbulent summer in the beautiful ports of the Italian and French rivieras. What began as a tour of duty for Monica would become a voyage of love and understanding, and a summer that would never be forgotten.
Rights Available – World Rights.