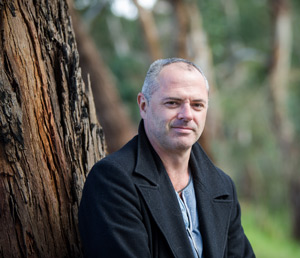 Les Zig is a prolific author who's had stories and articles published in various print and digital journals. His memoir, Overload – about life with neurosis over a period of thirty years – was shortlisted for the 2012 Finch Prize and serialised as a popular blog on his website http://www.leszig.com under the title 'The Other Me'.
His first novel, Just Another Week in Suburbia was launched at the Melbourne Writers' Festival by fellow author Ryan O'Neill. It is published by Pantera Press. A story about relationships, trust and fidelity, Just Another Week in Suburbia was one of the winners of the 2013 Hachette Manuscript Development Program. Les's second novel, August Falling (Pantera Press) will be launched on 2nd September, 2018 (see News/Events).
He's also had three screenplays optioned – most recently, 'Racine', a psychological thriller about a disgraced detective's investigation into his fiancé's disappearance, which has been optioned by House of 4 Films. His Sci-fi screenplay, 'Punishment' was shortlisted for the 2014 John Hinde Award for Science Fiction and a quarter-finalist in the 2016 Screencraft Sci-Fi Screenplay Contest. His suspense/horror screenplay, 'Shadows' was a semi-finalist in the 2016 Stage 32 New Blood Competition.